Stay qualified and certified with our nationally recognised courses delivered by experts online and onsite at our training facility. Enrol through our Shop now!
1 Month Technical & Business Advantage Course on Solar Power System Fundamentals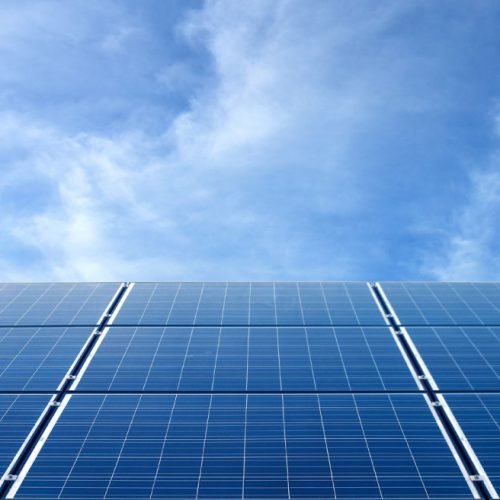 GSES Solar Power System Fundamentals online course is a comprehensive introduction to grid-connect solar photovoltaic (PV) electric systems for homeowners, students, solar startups and anyone wishing to gain a sound fundamental understanding of PV systems.
This online course provides a structured approach to studying the essentials of solar PV systems. The course comprises theory and quizzes that can be completed at the student's own pace. The resource is presented in topics, starting with how solar systems work, progressing on to the design, costs and installation of a solar system, and finally discussing post-installation safety, operation and maintenance. Progress is assessed through quiz questions at the end of each topic.
This online course also provides information on grid-connected PV systems using battery storage. This material is provided in response to the market interest in the use of storage for solar PV systems.
The course is split into three topics, which outline the principles of grid-connected PV systems by covering the following content:
Topic 1: Understanding PV Systems
Solar power concepts
Solar resource theory
Solar PV module characteristics and technologies
Inverter characteristics and technologies
Other system components
Topic 2: Planning and Installing a Grid-connected PV System
The planning process that a PV system installer undertakes
Energy efficiency
Economics of a PV system
Choosing a solar retail company
Topic 3: Owning and Maintaining a PV System
System shutdown procedure
Monitoring system output
System maintenance
System troubleshooting
Working safely around PV systems
The course contains a topic on battery storage systems compatible with solar PV systems. This topic is unassessed and aims to supplement the student's understanding of different applications of solar PV systems. 
Topic: Grid-Connected PV Systems with Battery Storage
Battery storage system concepts
Planning for a battery storage system
Battery storage system components and technologies
Battery storage system maintenance
 
Please note that, as this is an online course, a continuous internet connection is required to access and progress through the course material.
This course has been developed in accordance with the Australian Clean Energy Council's Design Grid-Connected Photovoltaic Power Systems Accreditation requirements and students receive a certificate of attainment on successful completion of the course. GSES also connects/recommends its student to respective industries for placement after successful completion of trainings.  
The course is assessed by topic quizzes, which target key points of the course. The course is considered completed when all quizzes have been attempted and full marks have been obtained. 
For Further Information Contact:
Global Sustainable Energy Solutions India Pvt. Ltd.,
A – 46, UG Floor, FIEE Complex, Okhla Industrial Area Phase 2
New Delhi – 110020, India
Phone: +91-11- 41040534
Mobile: +919560550077 / +91 9560550075/ +91 8757366099
e-mail: [email protected]