Stay qualified and certified with our nationally recognised courses delivered by experts online and onsite at our training facility. Enrol through our Shop now!
Technical Advantage Courses
GSES Technical Advantage training courses are suitable for professionals with prior experience in the renewable energy industry to enhance their technical skills and knowledge. Technical Advantage courses will deliver professional development to industry personnel ranging from engineers, designers and managers with prior experience in the energy sector. "Certificates of Completion" or "Certificates of Participation" are issued on successfully completing these courses.
Technical advantages courses are provided in the following areas:
Grid-connected PV systems design & installation

 

Off-grid and mini-grid PV systems design & installation

 

Operation, maintenance, inspection and audit of PV systems

 
Topics covered under these courses are listed in the table below: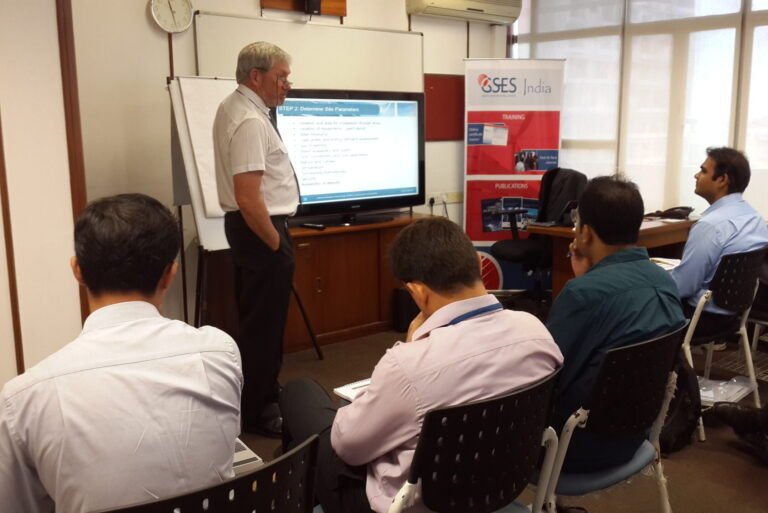 | Sl. No. | Course Topics | Grid-connected PV systems design & installation | Off-grid and mini-grid PV systems design & installation | Operation, maintenance, inspection and audit of PV systems |
| --- | --- | --- | --- | --- |
| | Solar market growth, project development phases and quality system overview | | | |
| | Overview of different PV system and applications | | | |
| | Photovoltaic (PV) technology | | | |
| | | | | |
| | Inverters and balance of system | | | |
| | Mounting systems & foundations | | | |
| | Site assessment & planning | | | |
| | Grid-connected PV systems design | | | |
| | Utility-scale PV project planning & design | | | |
| | Losses & system yield calculation | | | |
| | Battery storage technology | | | |
| | Off-grid PV systems design | | | |
| | Mini-grid PV systems design | | | |
| | Solar water pumping system design | | | |
| | Installation and commissioning | | | |
| | Project cost and economics | | | |
| | Safety of personnel & system | | | |
| | Tools and equipments required for operation, maintenance, inspection and audit of PV systems | | | |
| | Preventive maintenance schedule | | | |
| | Maintenance procedure and checklists for different PV system equipment and components | | | |
| | System performance monitoring and analysis | | | |
| | System inspection procedures and checklists | | | |
| | Electrical and fire safety compliances | | | |
| | Testing procedures using IV-tracer, IR and EL camera (practical) | | | |
| | Test procedure for structure fitness, water hardness and coating thickness (practical) | | | |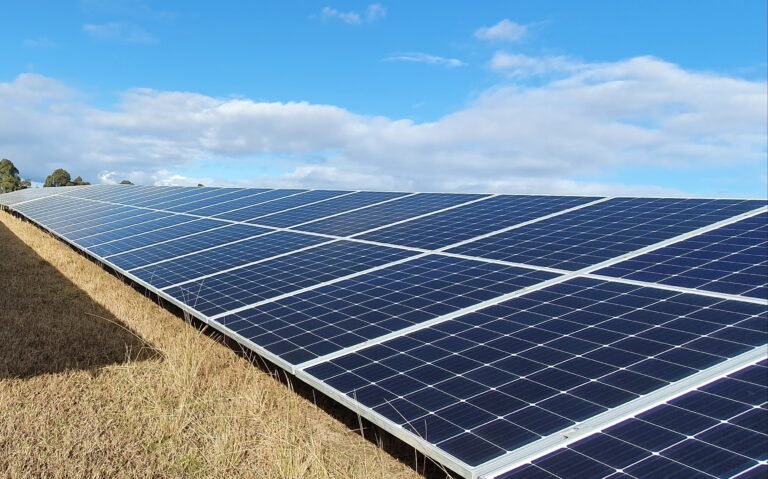 Grid Connected PV Systems Design & Installation
Duration : 5 days
Training Methodology : Face-to Face
Price : ₹ 30,050
Off-grid and Mini-grid PV Systems Design & Installation
Duration : 5 days
Training Methodology : Face-to-face
Price : ₹ 30,050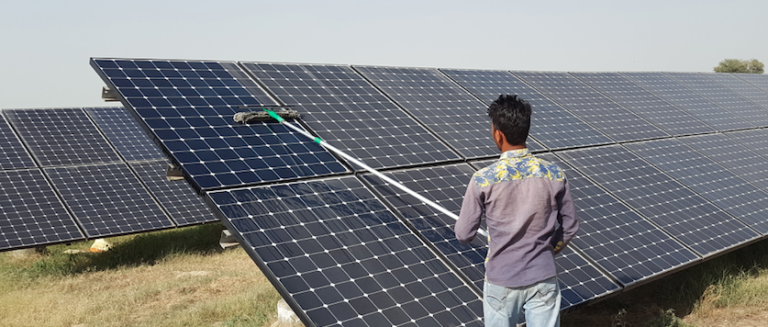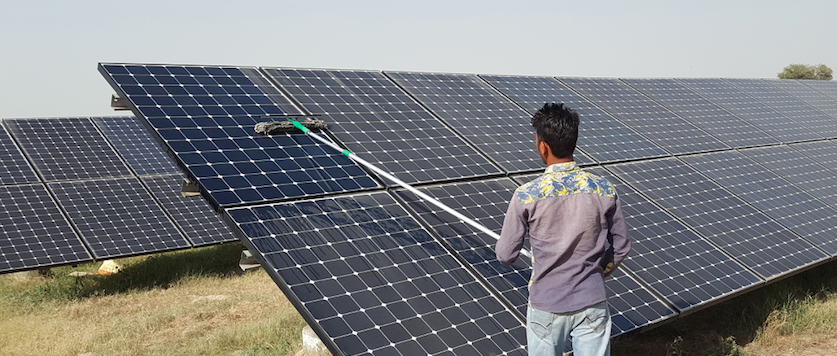 Operation & Maintenance of PV Systems
Duration : 2 days
Training Methodology : Face-to-face
Price : ₹ 34,820