Engineering & Consultancy
Discover how we can help with your next renewable energy project. We offer design, consulting and inspection services.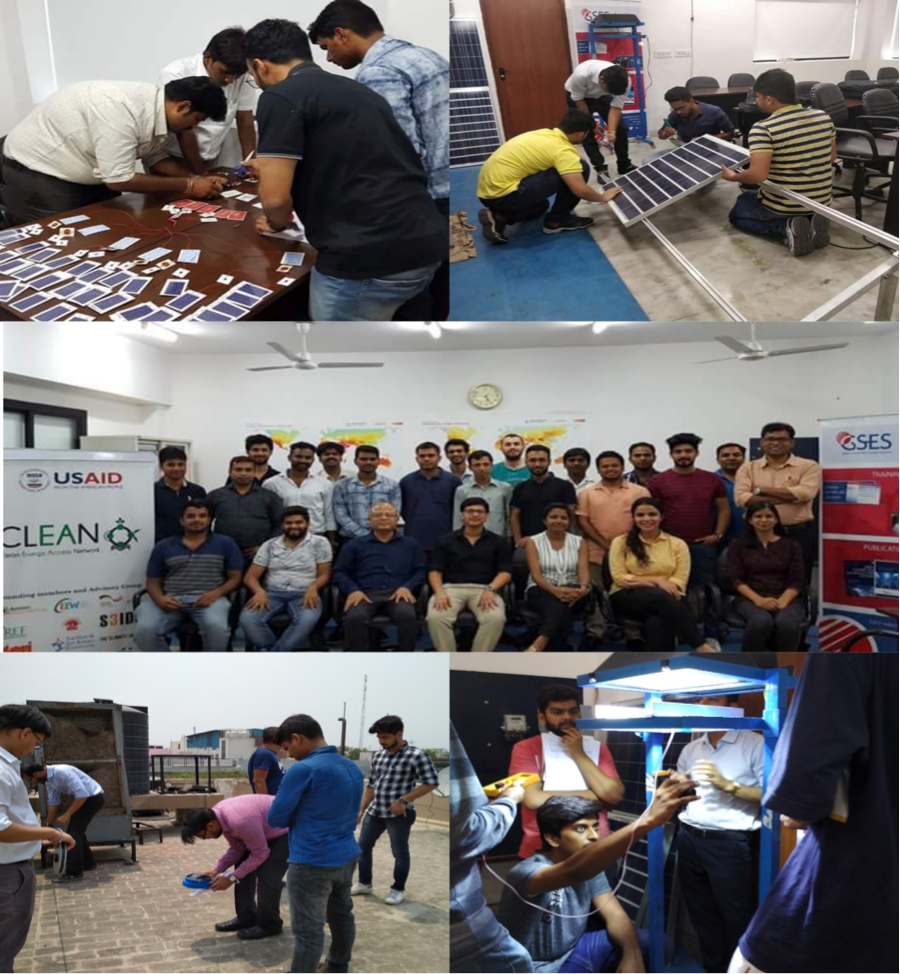 Planning and Project Design
GSES Planning and Project Design Services gather data from site survey/ assessment, analysis of power system and load characteristics, integration of architectural/structural designs to name a few, and then can be used by Project Developers, Project Bidders and the like to refine their case.
Project Developers may use GSES preliminary design services to model a chosen concept, refine system costs and benefits, or create a board proposal report. Project Bidders may use GSES planning and project design services to help cost a project bid, energy generation estimation considering site and design parameters, create a tender design, or to illustrate a project offering.
GSES India undertook and successfully completed many assignments in the following areas:
Site assessment and demand aggregation for distributed rooftop programmes
Techno- commercial feasibility study and detailed project report preparation
Resources assessment and energy generation estimation
Macro and micro level renewable energy planning
We carry out site assessment to study different parameters that will directly impact on technical and commercial viability of a project. As a part of the site assessment we undertake site visit to evaluate different site parameters. The primary objective of site visit is to assess:
• Availability of suitable area for installation of PV systems
• Factors that may affect on installation costs and timeline
• Factors that may affect on operational and maintenance costs
• Potential environmental impacts
• Factors that may affect power generation from Solar
• Reliable plant operation and export/distribution of power to the national/ local grid
The sites are assessed in order to evaluate solar access, terrain characteristics, physical risks, social/labour risks, environmental impacts, concerns such as site access, power export and feed-in infrastructural arrangements as well as other aspects that may impact the design and cost of the project. Information on the topography, hydrology, flash flood/seasonal flood risk, drainage requirement, wind exposure, ground stability and composition, and shading are collected and checked at strategic locations, where the PV array, civil works etc., are proposed to be constructed. This includes an assessment of proposed power distribution arrangements. The assessment also includes calculation of available area for installation of solar arrays, conducting shadow analysis, feasibility of array installation and considering minimum area required for other infrastructure and facilities.
For ground mounted projects, we use QGIS for digital terrain assessment and contour mapping of the sites with 0.5m x 0.5m resolution. Outcome of this assessment is applied to hydrological study of the site to confirm any possibility of water logging, possibility of flash flood and soil erosion during heavy rain and requirement of drainage and protection.
Solar Resource assessment
We review and analyze available solar irradiation data from various reliable sources (such as solar data from NASA, PVGIS and Meteonorm) for the site and use the most conservative one for analysis. The performance simulation and monthly energy generation profile is prepared at the beginning of the study after finalization of the sites based on the P(90) values from available data and comparing the same with available ground data from nearest met station.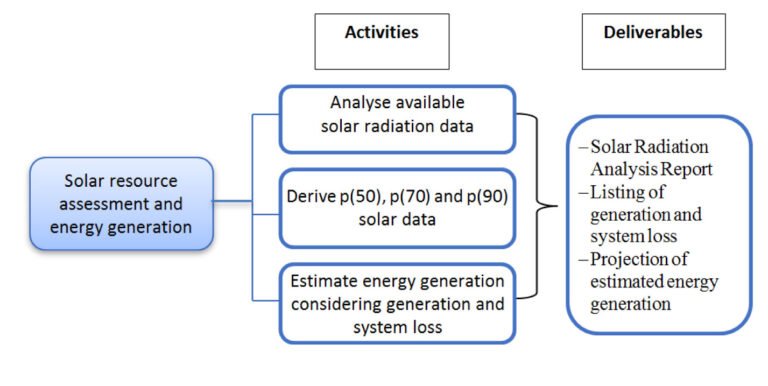 These results show month by month power generation at the proposed site, taking into account not only the chosen inclination and orientation of the solar arrays, but also more complex factors such as array derates, effect of hourly temperature variation and other losses due to wiring and power conditioning, dust in the area, etc. All these factors are considered during the performance modeling. Further, the energy generation will not be uniform during the project lifecycle and will reduce progressively due to module degradation, which will also be estimated and we will present the annual and lifecycle capacity utilization factor (CUF). We also use available simulation software like PVSyst and HelioScope to compare energy generation estimation.
Selection of Technologies
As a part of planning and project design, we review different solar energy technologies and equipments based site parameters, result of performance simulation, climatic data and loss analysis for different technologies for geo climatic conditions of specific sites and recommend best suited technology for the power plant to assure long reliable life, highest energy yield, least degradation over its lifespan, ease of maintenance and cost competitiveness to make the power plant economically feasible.
Project Cost & Economic Assessment
We provide an estimation of capital and O&M cost considering all possible expenses (Land and site development, building and civil work, structure, plant and equipments, engineering and project monitoring, annual recurring costs, equipment replacement, contingencies etc.) required to commission the power plant and develop a financial model to determine annualised tariff for 25 years of life span of the project as per applicable government regulation and guidelines. Apart from
cash flow analysis, IRR, payback, NPV and financial ratios, the financial model also provide sensitivity analysis for most sensitive parameters.
Preparation of Detailed Feasibility Report (DFR)
After performing the above assessments and studies, prepare a Detailed Feasibility Report which will include the results of the above described activities. The DFR also includes recommendations regarding the project. The same could be shared with other agencies, for instance, with financial institutions whilst submitting documents for securing debt finance or with authorities whilst seeking permits/clearances as the case may be.
A DFR generally includes the following broad topics:
1) Site assessment
2) Solar resource assessment
3) Plant layout and equipment specification
4) Power system and grid interface
5) Bill of materials
6) PV power plant performance simulation
7) Statutory requirement and compliances
8) Project implementation schedule
9) Operation and maintenance plan
10) Project cost estimation
11) Economic assessment and financial analysis
12) Social and environmental impact assessment
13) Risk assessment and mitigation
14) Recommendations
Related Projects of GSES India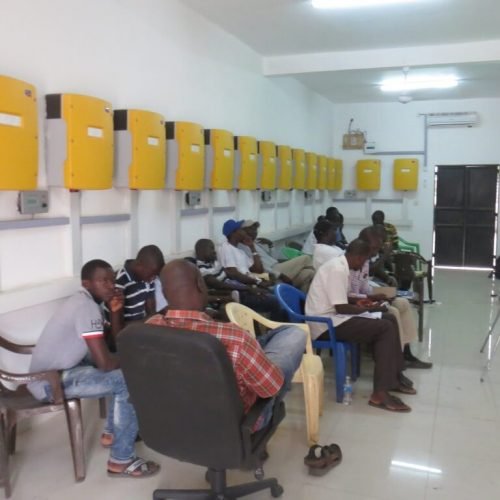 Technical support for increased adoption and utilization of solar water pumping (SWP) solutions in the agriculture sector in Cambodia.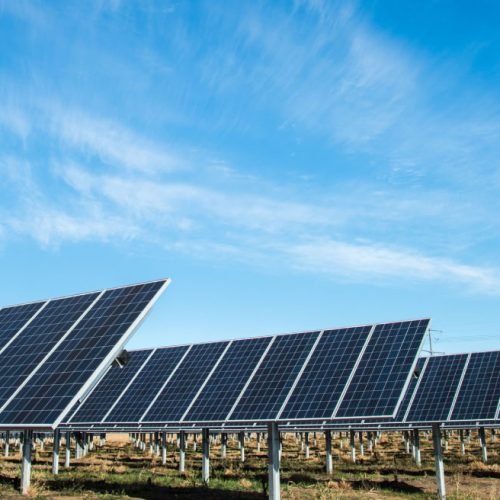 Research and Assessment Study on Decentralized Renewable Energy Projects in India: Feasibility, Optimisation and Control.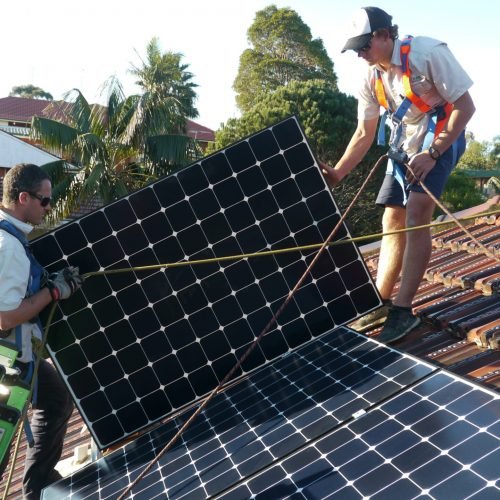 IFC (The World Bank Group)
Implementation support to PNG Power Ltd. for grid connected rooftop PV programme of Papua New Guinea.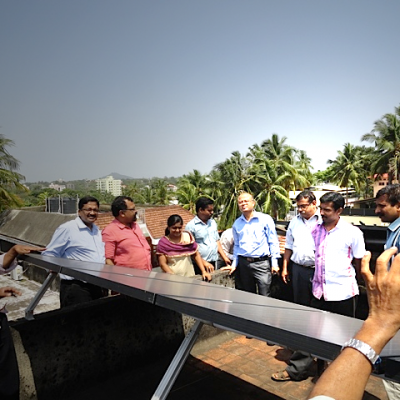 Feasibility Study and detailed project report preparation for 55MW solar park & 30MW Wind farm projects at four different sites in Bhutan.
Feasibility study and project management support for integrating 1100 solar pumps (2.8MW) to grid when pumps are not in use.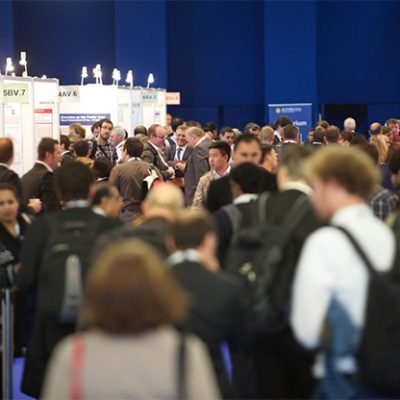 Consortium partner to implement The World Bank-MNRE-SBI Technical Assistance program in 17 states of India for 625million USD loan program for grid-connected rooftop projects. GSES is supporting in technical consultancy and capacity building projects.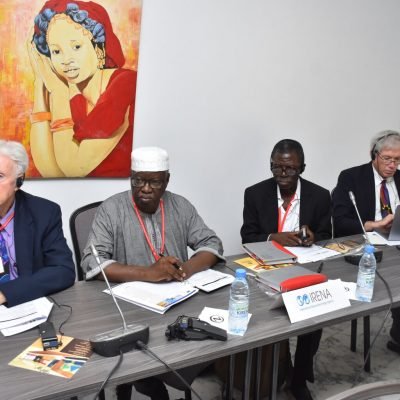 Feasibility study and design of PV-DG-grid hybrid systems for national and sub-national cold room facilities the ministry of health, government of Malawi.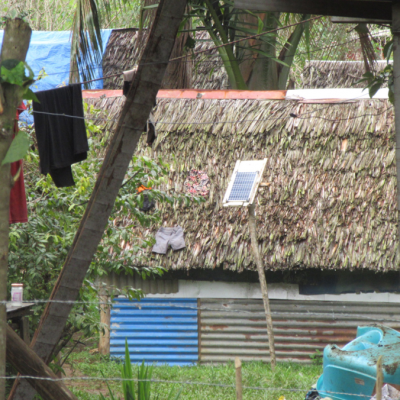 Provide technical assistance to establish rooftop solar PV plants in 115 small-scale steel units (49MW aggregate capacity) in in 14 different states in India.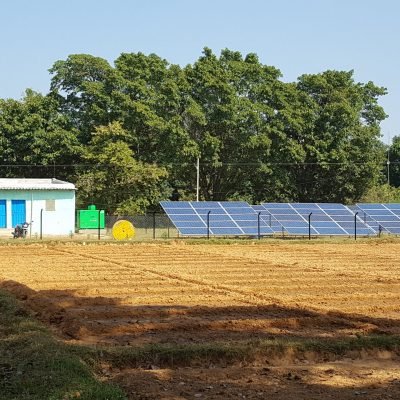 Feasibility study of solar power projects in three mini steel plants in Chhattisgarh.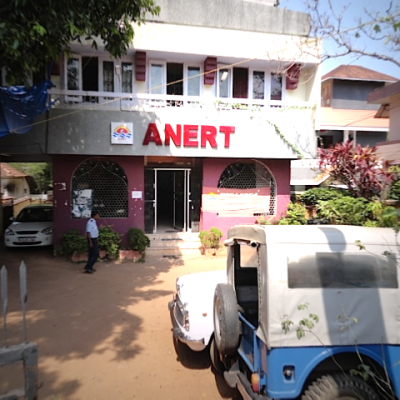 Development of solar pumping operational guidelines and decision making tool to guide step-by-step assessment, design, operation and maintenance of solar water pumping systems in refugee operations.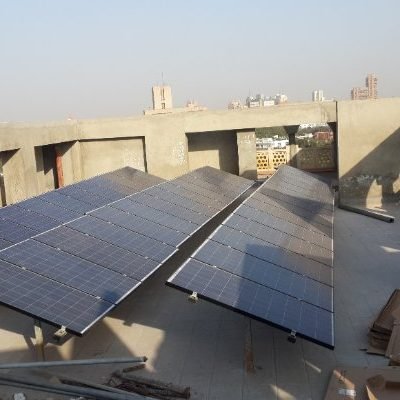 Preparation of state level roadmap for implementation of Women's Entrepreneurship on Sustainable Energy (WESE) programme.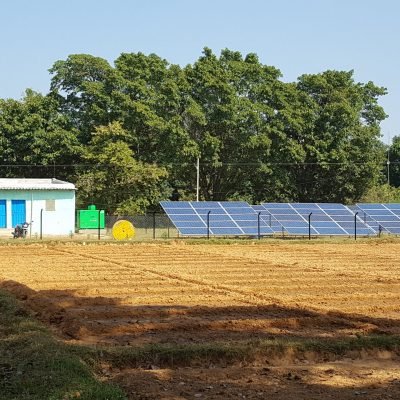 Smart Power India (Rockefeller Foundation)
Advisory services for site selection, detailed energy survey, feasibility study, engineering design and support for installation for multiple mini- grid projects.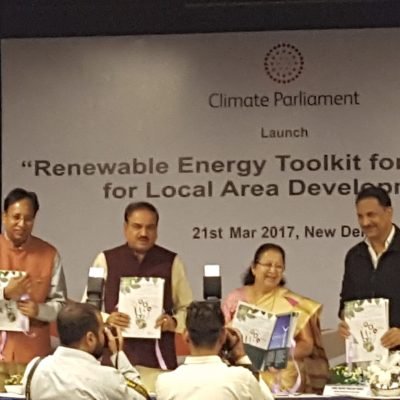 Consultant for preparation of Low Carbon Development Plan for Bolangir Parliamentary Constituency in the state of Odisha State.
Consultant for bid document and procurement contract review and evaluation for MW scale cluster of solar mini grid and rooftop projects.
Consultant for preparing master plan and detailed project report for developing Tezpur University Green Campus and Pondicherry University Solar Campus sponsored by MNRE.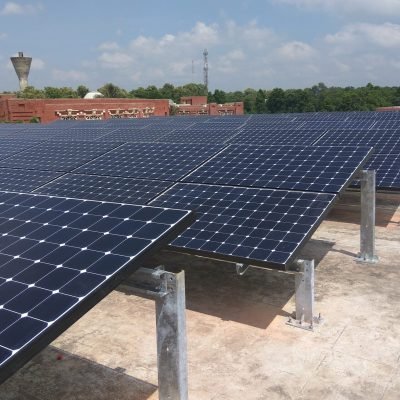 Associate consultant to PwC for Solar PV Technology Foresight Study.